World Championship of Intercollegiate Solar Boating!
SOLAR SPLASH 2015, the 21st annual event, will be held in Dayton, Ohio - the birthplace of aviation - June 10-14, 2015.
Send an email to HQ@solarsplash.com if you are thinking about competing in 2015
2014 Event results - SUNY Stony Brook is the new Champion!

SUNY Stony Brook - Solar Splash 2014 World Champions

IEEE-PELS (Institute of Electrical and Electronics Engineers
Power Electronics Society)
is the Prime Sponsor of the event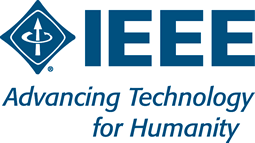 IEEE-PELS put together two videos about Solar Splash:
The DONG Energy Solar Challenge in The Netherlands ran from July 8-14, 2012. SOLAR SPLASH's Technical Manager, David Luneau, attended and posted his thoughts and some photos daily. Read his "blog" here.
Cedarville University is in the news - installing solar panels. Read about it here.
Headquarters:
Jeffrey H. Morehouse, Ph.D, P.E.
Mechanical Engineering Dept.
University of South Carolina
Columbia, SC 29208
803-920-9231
Email: hq@solarsplash.com
Dayton, OH contact:
Tim Dewhurst
Cedarville University
251 N. Main Street
Cedarville, OH 45314
937-766-7654
Email: dewhurst@cedarville.edu

Website comments:
David Luneau
Solar Splash Technical Manager
Department of Engineering Technology
University of Arkansas at Little Rock
Little Rock, AR 72204
Email: webmaster@solarsplash.com