The World Championship of Intercollegiate Solar Boating!
Boat numbers have been assigned for the 14 teams that have officially entered - see the Team Page.
Next deadline: May 13 - Technical Report due (5 pm EDT).
Many thanks to the 2013 sponsors that are listed below.
The DONG Energy Solar Challenge in The Netherlands ran from July 8-14, 2012. SOLAR SPLASH's Technical Manager, David Luneau, attended and posted his thoughts and some photos daily. Read his "blog" here.
Cedarville University is in the news - installing solar panels. Read about it here.

IEEE-PELS (Institute of Electrical and Electronics Engineers
Power Electronics Society)
is the technical sponsor of the event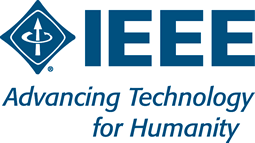 Headquarters:
Jeffrey H. Morehouse, Ph.D, P.E.
Mechanical Engineering Dept.
University of South Carolina
Columbia, SC 29208
803-920-9231 (voice)

Email: hq@solarsplash.com
Cedar Falls, IA contact:
Kim Manning
Cedar Falls Tourism & Visitor's Bureau
6510 Hudson Road
Cedar Falls, IA 50613
(319) 268-4266
(800) 845-1955
Email: kim@cedarfallstourism.org
www.cedarfallstourism.org/
Website comments:
David Luneau
Solar Splash Technical Manager
Department of Engineering Technology
University of Arkansas at Little Rock
Little Rock, AR 72204
Email: webmaster@solarsplash.com